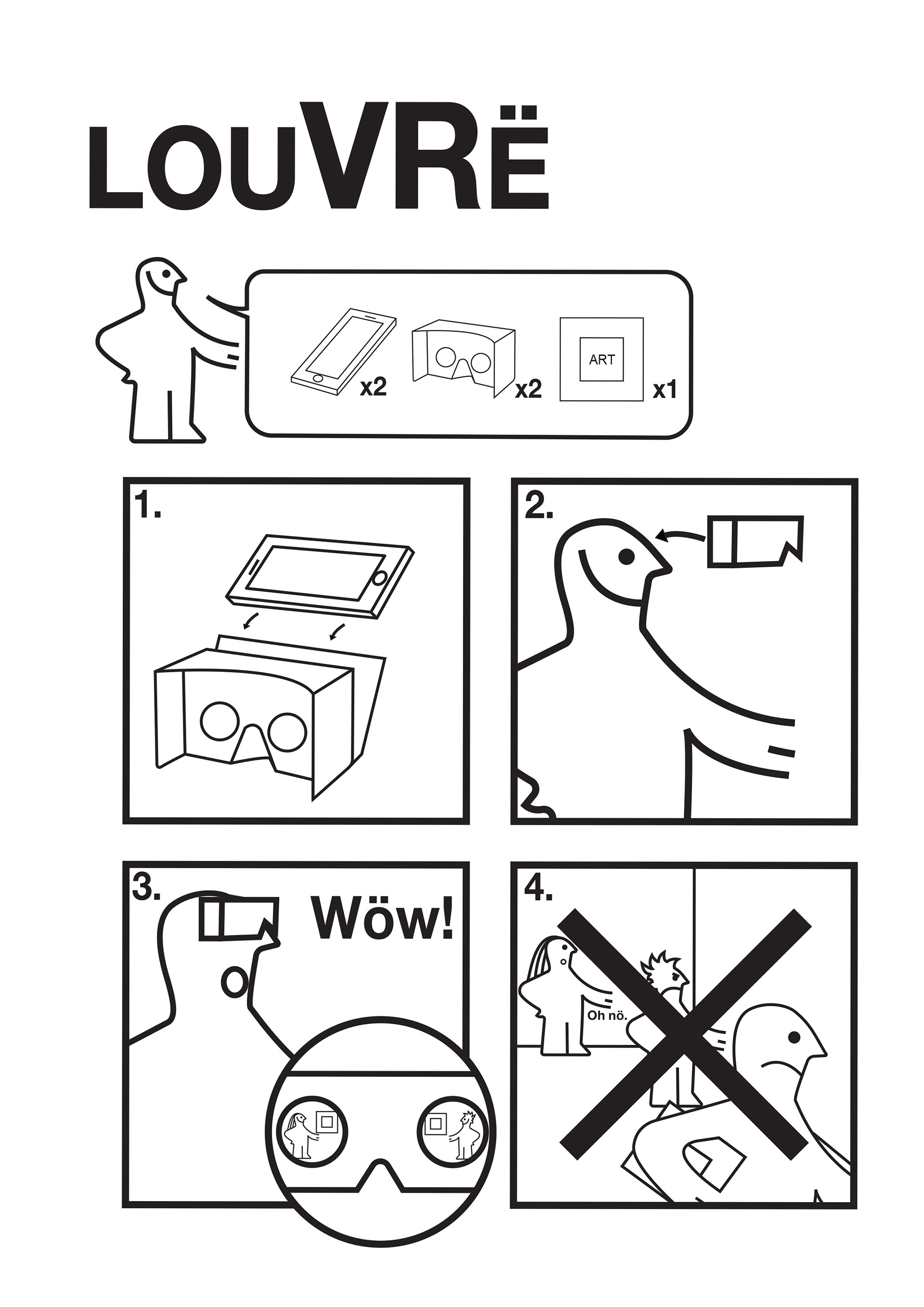 Every year, the Louvre Museum Paris, ask different students from Paris to present one of the paintings or scupltures from the Museum in an original way. With my friend we decided to create a VR experience using After Effects and Element 3D. With Google's Cardboard and the Youtube app, we were able to put the spectator into the painting.
Here's a little trailer we made : 
We were even mentionned by the museum !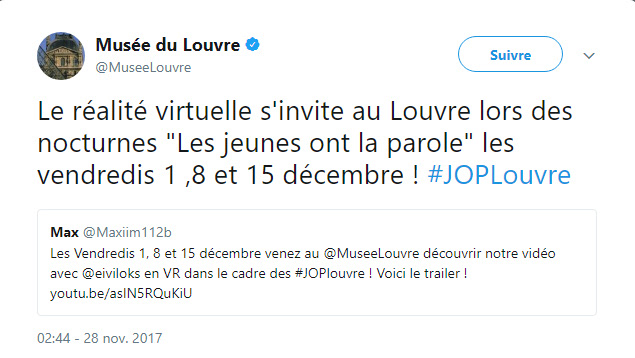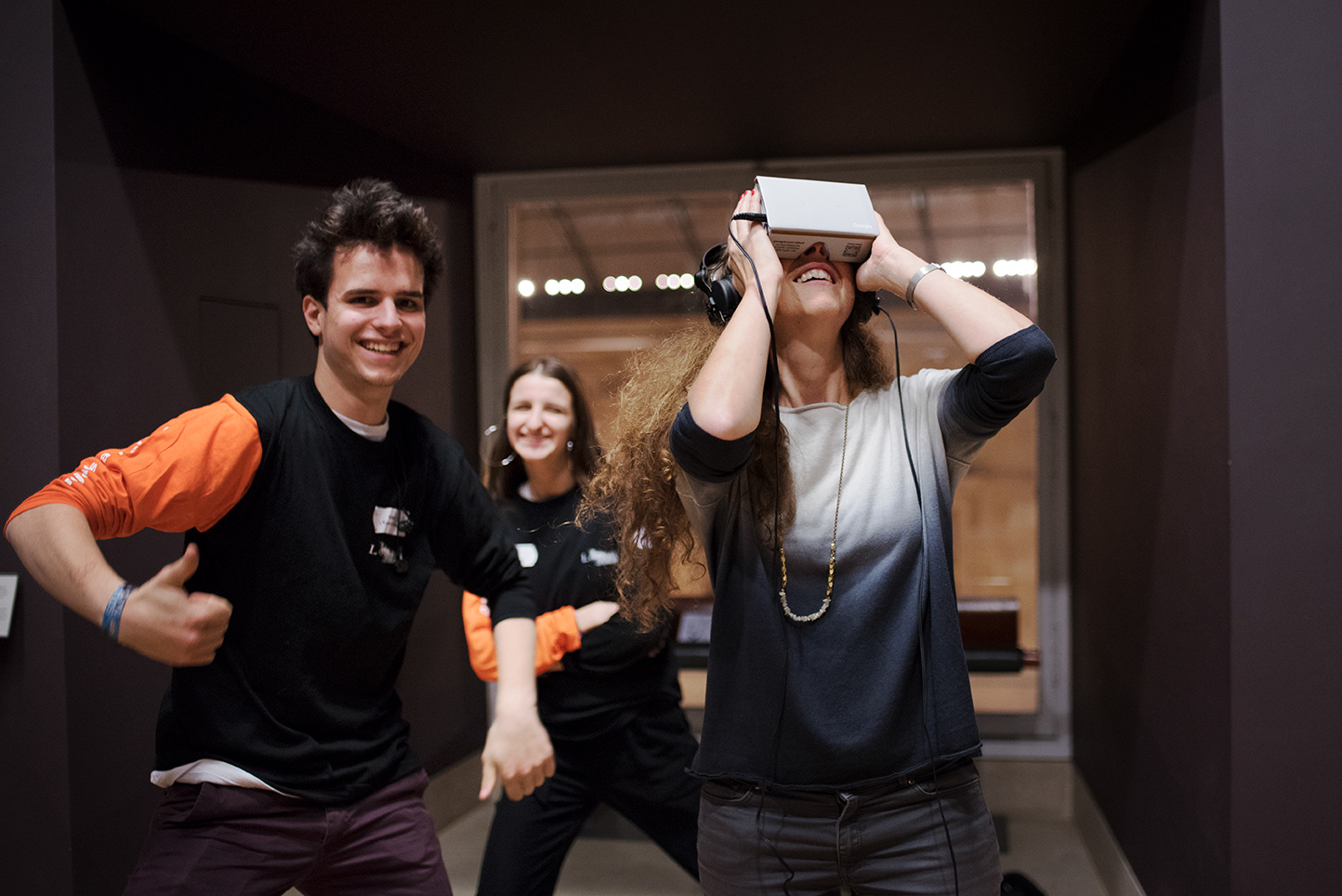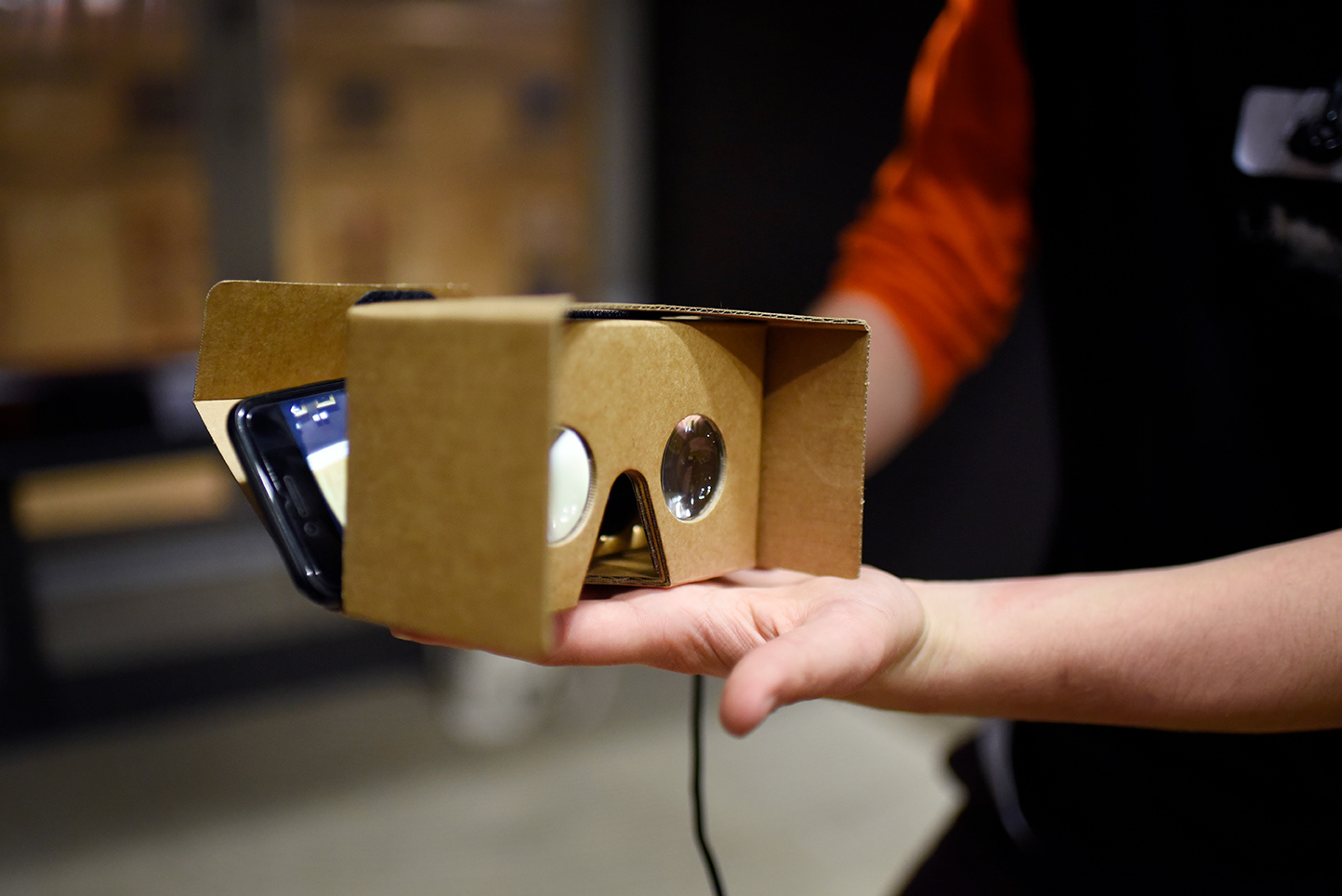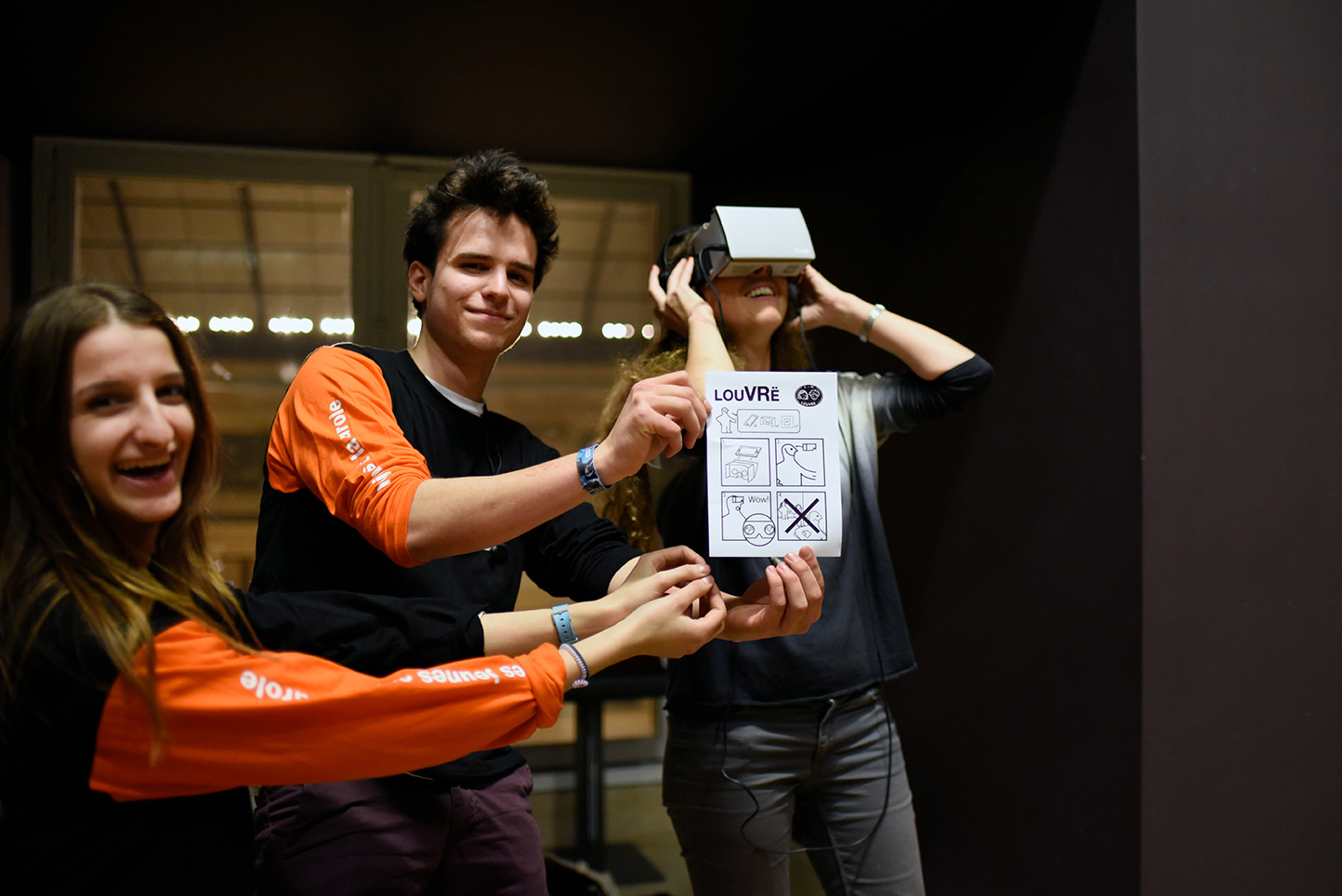 And finally, some great pictures taken by the official photographer of the museum. In the end, it was an amazing project to work on and it was really great the way we were able to lead by ourself the project form the start to the end.
A massive thanks to Anne-Sophie Vergne from the Louvre who made this possible and thank you to everyone who came to discover our experiment during the JOP.